UPCOMING MODEL TOURS, CLUB SESSIONS & EVENTS
Parklands Photographic Studio & Location is hosting the following upcoming Model Tours, Clubs Sessions & Events...
Parklands Studio welcomes Photographers and Models alike to our festive Christmas Cracker! event. Starting at 1pm, we'll be getting into the Christmas spirit before ending the evening with a huge bonfire in the lake field! Let's get merry!
CHRISTMAS CRACKER!
SATURDAY 16TH DECEMBER 2023
LEVEL: VARIOUS
COST: £50PP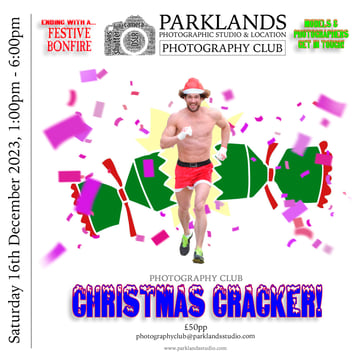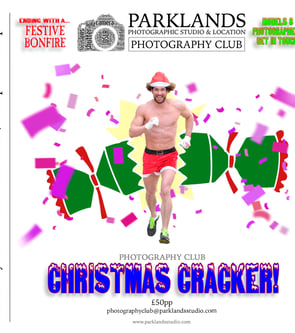 The first themed photoshoot session of 2024 is 'Fire Starter' - in these sessions studio owner Joel Hicks will be engaging in studio based fire-arts, with full photographic tuition included. Photographers can book in on a day and time to suit their schedule throughout the whole of January.
FIRESTARTER
THROUGHOUT JANUARY 2024
LEVEL: HOT
COST: £200PP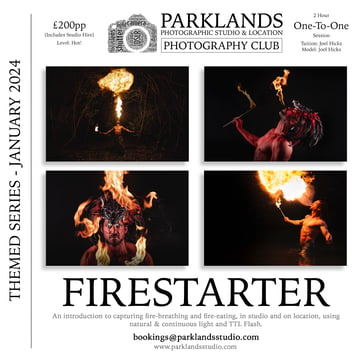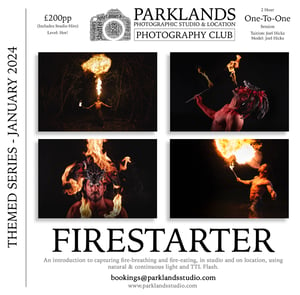 The strikingly glamorous and super-versatile Ana Rux is available for freelance bookings at Parklands Studio throughout January at a discounted rate just for the start of the New Year.
ANA RUX
THROUGHOUT JANUARY 2024
LEVEL: LINGERIE, SHEER & TOPLESS
COST: £60PH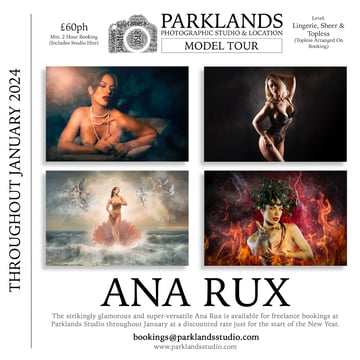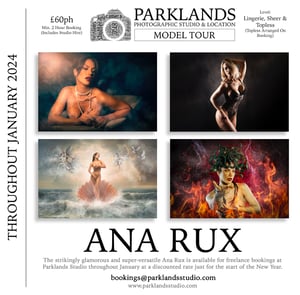 A small group 'Valentines Lingerie Special' with the sensational Lora Mua, comprising at least four distinct sets both in studio and on location.
LOVIN' LINGERIE
SATURDAY 17TH FEBRUARY 2024
LEVEL: LINGERIE
COST: £100PP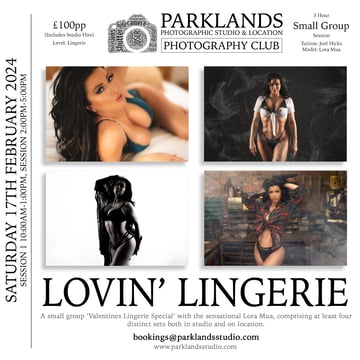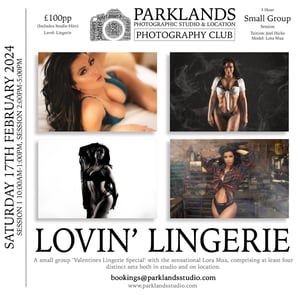 The award-winning bikini and lingerie model Lora Mua returns to Parklands Studio this February for freelance bookings. Lora is one of the best and most sought after glamour girls in the UK.
LORA MUA
SUNDAY 18TH FEBRUARY 2024
LEVEL: LINGERIE
COST: £75PH